Prof. Marcus Koch
Biodiversität und Pflanzensystematik
Evolutionary and biodiversity research in our department is focusing on levels of biological variation varying from molecules to landscapes but in any case with a focus on organismal biology.
We address questions of
systematics and phylogenetic relationships among plant species,
phylo-biogeography (the distribution of genetic variation in space and time),
the evolution of molecular marker systems (from single genes to whole genomes),
adaptation processes and character trait evolution,
genome evolution,
speciation processes, breeding system evolution and differentiation on the population level,
developmental-molecular processes underlying sexual and asexual reproduction (apomixis) [group of Anja Schmidt],
structure, morphology and evolution of angiosperm flowers [group of Claudia Erbar].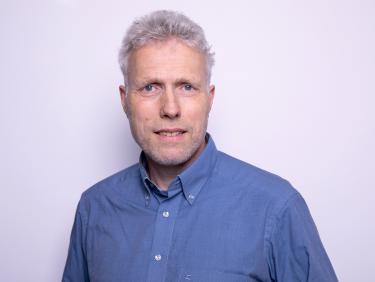 This page is currently only available in German.
For many of the projects we are focusing on cruciferous plants (mustard family, Brassicaceae). Our aim is to develop this group of more than 4000 species into one of the most important model systems of dicot plants - on the family level and below. This plant family provides some great advantages and opportunities because of a broad spectrum of methods and techniques available, well-established theoretical concepts, but also because of the many resources such as databases, DNA libaries, complete genome sequences from various species, or large germ-plasm collections at hand. Our group has build up major resources from germplasm to "knowledge" databases such as BrassiBase. Our collections are focusing on "wild populations" to elaborate the significance of genetic variation and diversity for evolution and speciation.
A first overview on our various activities might be obtained by screening publications of our group or detailed descriptions of some selected projects.
We regularly offer positions for the opportunity to obtain a Bachelor, Master or PhD degree.
A larger number of projects focus on various biodiversity aspects, especially CONSERVATION GENETICS of endangered European and Asian plant species and KNOWLEDGE DATABASES of biological resources and biodiversity. The "Biodiversity Research Center" has been awarded as "Innovation Star" by Rhine-Neckar Metropolitan Region in 2010/2011. The Biodiversity research center is an institutional member of the "Heidelberg Centre for the Environment" (HCE).
Broader aspects of biodiversity are elaborated within the interdisziplinary research framework of the Heidelberg Centre for the Environment, founded in 2011.

The "Biodiversity and Plant Systematics" department is also closely associated with the Heidelberg Botanic Garden and Herbarium (HEID) with its director Prof. Dr. Marcus Koch. Numerous research projects are largely dependent on the greenhouse facilities, gardeners expertise and the herbarium (HEID) with its more than 350.000 collection objects.