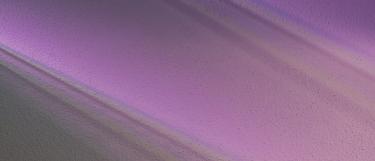 COS members take part in public outreach and educational projects
Table
| | |
| --- | --- |
| Symposium | Symposium zur Eröffnung des Centre for Organismal Studies: Von Molekülen zu lebenden Systemen |
| Pressemitteilung | Lautenschläger-Forschungspreis für Prof. Dr. Joachim Wittbrodt |
| Pressemitteilung | Prof. Dr. Joachim Wittbrodt erhält ERC Advanced Grant |
| Pressemitteilung | Evolutionäre Neuentwicklungen können auch in ?neutraler? DNA entstehen |
| Pressemitteilung | An Eye on Stem Cells |
| Pressemitteilung | Wie sich unterschiedliche Nervenzellen im Auge entwickeln |
| Pressemitteilung | Die tödlichen Waffen der Quallen entschlüsselt |
| Pressemitteilung | Hotspots for biogenesis of small RNA molecules in plant cells discovered |
| Pressemitteilung | Vermeintlich nutzlose Teile der DNA im Erbgut des Menschen erfüllen regulatorische Aufgaben |
| Pressemitteilung | Heidelberger Forscher schaffen dreidimensionales Modell eines Bakteriums |
| Pressemitteilung | Wie Zuckermoleküle die Embryonalentwicklung beeinflussen |
| Pressemitteilung | Evolutionsbiologe aus Yale forscht an der Universität Heidelberg |
| Pressemitteilung | DFG fördert drei Heidelberger Sonderforschungsbereiche und einen SFB/Transregio |
| Pressemitteilung | Modellorganismus Fruchtfliege: Wie ein Entwicklungsgen die Spermienbildung beeinflusst |
| Pressemitteilung | Wie Pflanzen als Methanquelle wirken könnten |
| Pressemitteilung | Reispflanze trotzt Arsen |
In 2018, COS Heidelberg participated in the event series "Academic Lunch Break". The format provides for 15-minute technical lectures, far from the lecture hall in the special atmosphere of St. Peter's Church, entertaining, instructive and above all easy to understand, followed by a question and discussion session.
Until 2016/17, the COS Sunday Matinees were held on current topics in biological research, in which renowned scientists presented their expertise in popular science lectures (in German).
Topics in the last years were:
Meeresbiologie (2001/2002)
Evolutionsbiologie (2002/2003)
Grenzsituationen des Lebens (2003/2004)
Kooperation (2008/2009)
verschiedenen Brennpunkten aktueller biologischer Forschung (2009/2010 und 2010/2011)
"Orientierung - von der Zelle zur Gesellschaft" (2011/2012)
"Im Fokus: Der Mensch" (2012/2013)
"Lebensbogen - Werden, Sein, Vergehen" (2013/2014)
"Faszination Biologie: Teil 1" (2014/2015)
"Faszination Biologie: Teil 2" (2015/2016)
"Faszination Biologie: Teil 3" (2016/2017)
Contact:
Christina Godel
Centre for Organismal Studies (COS) Heidelberg
Telefon (06221) 54-5656
christina.godel@cos.uni-heidelberg.de
The Heidelberg University Zoological Collection currently is not open to the public due to renovation measures in building INF 230. After completion of the renovation phase - probably in 2022 - the collection will be open to the public again with a new concept. The exhibits are currently stored carefully. The storage conditions are monitored regularly.