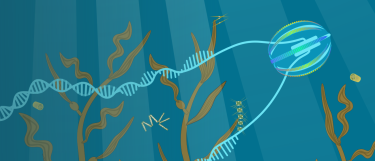 Organismal sensing and adaptation in the natural environment
The Centre for Organismal Studies (COS) at Heidelberg University is hosting its biennial symposium 'Life in Context – organismal sensing and adaptation in the natural environment'. Life has a prodigious ability to adapt. Organisms interact with their environment at levels from molecules to cells, tissues, and behaviour and over time scales from milliseconds to years. Consequently, organisms are not just defined by their genomes, but equally by their environment. The symposium will bring together speakers who investigate the impact of the environment on organisms and how they adapt to it, from the genomic, cell-biological, developmental, behavioural and evolutionary perspectives. Topics include environmental sensing, inter-organismal interactions, and adaptation across scales. The symposium will also introduce new experimental systems for integrative biology and cover organismal responses in the context of anthropogenic environmental change. The COS welcomes all interested to attend the symposium in Heidelberg on 22nd-23rd of July 2024.
July 22-23, 2024
Venue: Ludwig von Bertalanffy Lecture hall
Centre for Organismal Studies – Heidelberg University
Im Neuenheimer Feld 230
Registration and Contribution
Registration
Contribution
Master, PhD and postdoctoral researchers are encouraged to submit an abstract to present their research. Poster presentations will be selected by their scientific excellence.
ABSTRACT GUIDELINES
Submissions should include a list of authors and their institutes. Abstracts should contain a brief description of background, experimental question, methods and/or a summary of the main findings. Abstracts should be submitted online as single-spaced text. The main body of the abstract should not exceed 350 words.
Abstract submission is not mandatory but if registrations exceed the number of available spaces, preference will be given to applicants who have submitted an abstract.
POSTER SPECIFICATIONS
A0 size, vertical posters. Further details will be provided to accepted applicants by email.
Kasper van Gelderen
Gáspár Jékely
Kevin Urbansky 
Angelika Wunderlich
For contact details see the red contacts tab to the right. 
Image credits: Sanja Jasek, Kelp and Diatom illustrrations: Jane Thomas, Tracey Saxby (CC-BY-SA 4.0)