Developmental Physiology
Dr. Steffen Greiner
Many higher plants accumulate fructans as storage carbohydrates. These fulfill diverse physiological functions in plants but are also a valuable resource for humans with a wide range of applications.
In collaboration with industrial partners, we are investigating the molecular physiology of sucrose and fructan metabolism (inulin type) in chicory, which serves as a model but also can be used industrially. The aim of this project is to understand the regulation of inulin metabolism as comprehensively as possible and thus provide a basis for targeted breeding of chicory to improve inulin content and composition.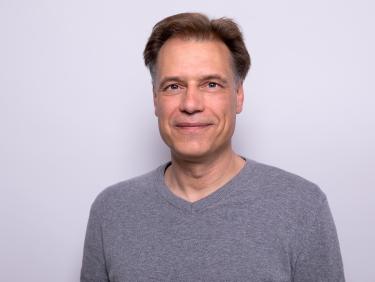 Inulin metabolism in Chicory
Inulin is used as carbohydrate storage compound in plants but may also be involved in several stress responses. The economically most important source is chicory, which accumulates inulin in its taproots. Biotechnological goals are to increase inulin yield and its degree of polymerization (DP). Enzymes responsible for inulin biosynthesis in chicory are sucrose:sucrose 1-fructosyltransferase (1-SST) and fructan:fructan 1-fructosyltransferase (1-FFT), inulin degradation is catalyzed by fructan 1-exohydrolases (1-FEHs). We are investigating the  post-translational as well as transcriptional control of FAZYs. Through bioinformatic analysis, we identified transcription factors that play crucial roles in stress-mediated regulatory aspects of fructan metabolism. We investigate TF networks with chicory plants grown in the greenhouse and under field conditions and compare different chicory genotypes with varying fructan accumulation. Results from this research will provide fundamentally new insight into fructan metabolism and may open new routes for biotechnology. In this context, we also establish CRISPR (Clustered Regularly Interspaced Short Palindromic Repeats) / Cas Technology with in vitro cultured chicory plants for in planta verification of the results.  Additionally, we have established the chicory hairy root culture (CiHRC) as a model system to explore regulatory mechanisms impacting on inulin metabolism in planta. 
Greenhouse gases and plants
Another line of research is the contribution of plants to the global budget of greenhouse gases. Nitrous oxide and methane play a crucial role here, for while they occur in much lower concentrations than carbon dioxide, they are far more potent. 
In recent years, it has become apparent that both nitrous oxide and methane can be produced in plants depending on various environmental factors. Together with our cooperation partners, we are trying to elucidate the mechanism and better quantify the share in the global budget of these gases.