PhD-Students at COS
PhD studies
The Centre for Organismal Studies offers attractive opportunities for PhD work with excellent training and research in organismal, molecular and cellular biology, biochemistry, developmental and evolutionary biology.
Scientific work is based on state-of-the-art methodological platforms, including bioimaging, structural biology and functional genomics.
COS welcomes students from Germany and abroad with a Master's degree (or equivalent) in life sciences, chemistry, medicine, or related fields.
To do your  PhD at COS you must be part of a structured graduate program. The program of choice for most COS students is the Heidelberg Biosciences International Graduate School (HBIGS). All HBIGS courses are held in English.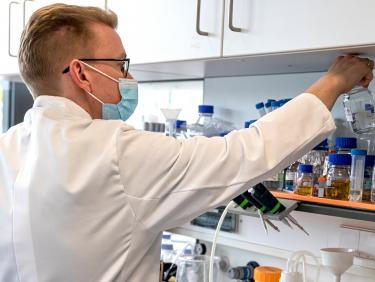 You need to get enrolled:
at HBIGS
at the Faculty of Biosciences
and, optionally, at Heidelberg University
Students from abroad may additionally need to apply for visas and/or residence permits. The Graduate Acadamy of Heidelberg University provides a guideline outlining these procedures.
For more information about the enrollment procedures, consult the links provided.